For centuries, ginseng has proved itself as a great ally of the human body. Over the years, it has been used in herbal therapy to support the immune system, act as an antioxidant, and increase energy levels. Today, you can leverage its adaptogenic properties by including it in your meals, sipping it as a tea, or taking it as supplements.
If you are wondering how to incorporate ginseng into your daily health regimen for overall well-being, keep reading.
Ginseng's Health Benefits and How to Tweak It into Your Diet
Here are some ways in which ginseng can help you stay healthy:
Supports the immune system
Improved Blood Circulation
Control of Blood Sugar Levels
Control of Cholesterol Levels
Improved Post-Menopausal Symptoms
Increased Physical Stamina
Improved Male Fertility and Erectile Dysfunction
Blood Pressure Regulation
Memory/Learning Improvements
Stress Reduction
Graceful Aging
Blood Clot Risk Reduction
It's difficult to overlook ginseng's numerous medical benefits, and you should make every effort possible to incorporate it into your diet. Not sure how? The good news is you can add it to your beverages, breakfast, main course, appetizers, salads, sauces, snacks, and, yes, even to your desserts!
Take a look at our collection of easy-to-make recipes that you can customize to your own eating habits and interests.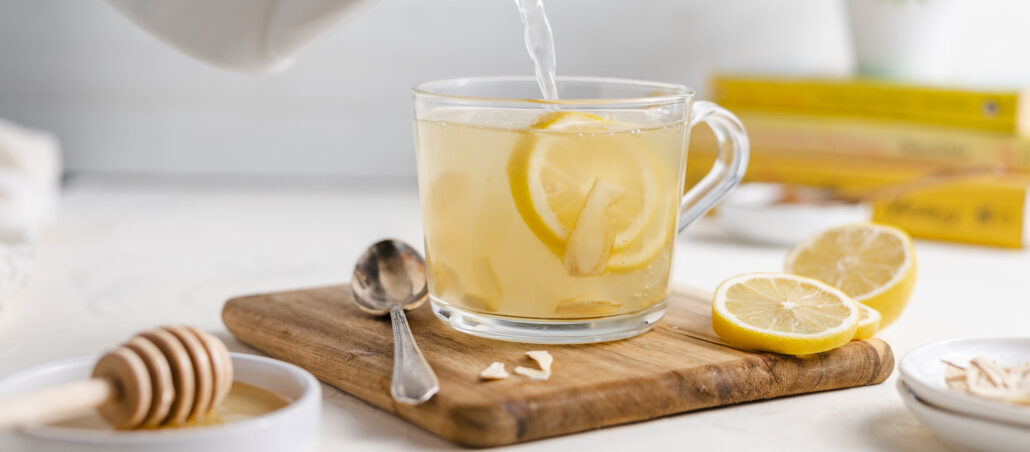 Tea
It's simple to prepare ginseng tea at home, and you may make it as strong as you want! To make a healthy, hot treat, bring a cup of water to a boil and pour it over the slices of ginseng root. Strain after 3-5 minutes of steeping. Add honey to taste. During summers, drink ginseng iced tea to keep cool.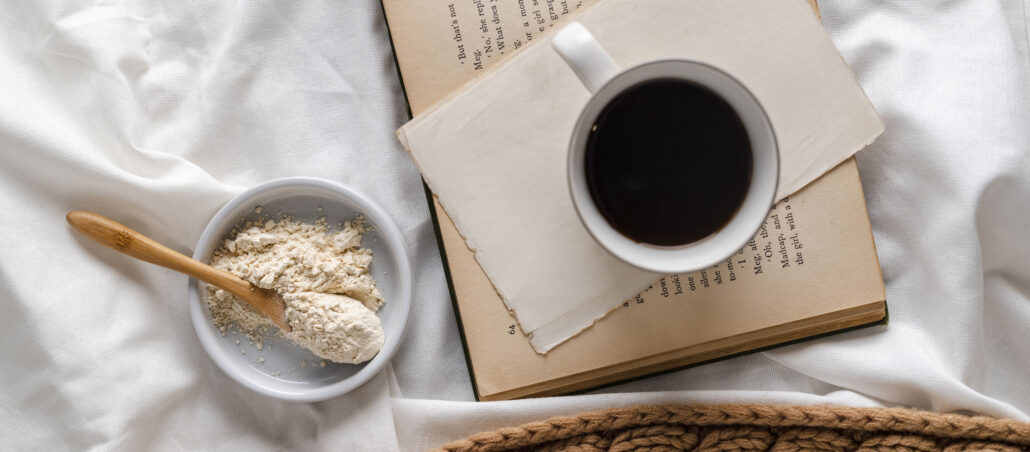 Coffee
For a cup of coffee, add around 1/2 teaspoon of dried Canadian ginseng root directly to your coffee grinds. Brew your coffee-ginseng mix the same way you would your regular coffee. To taste, add cream, milk, plant-based milk, sugar, or honey. Improved focus, attention, and short-term memory with an even boost of energy.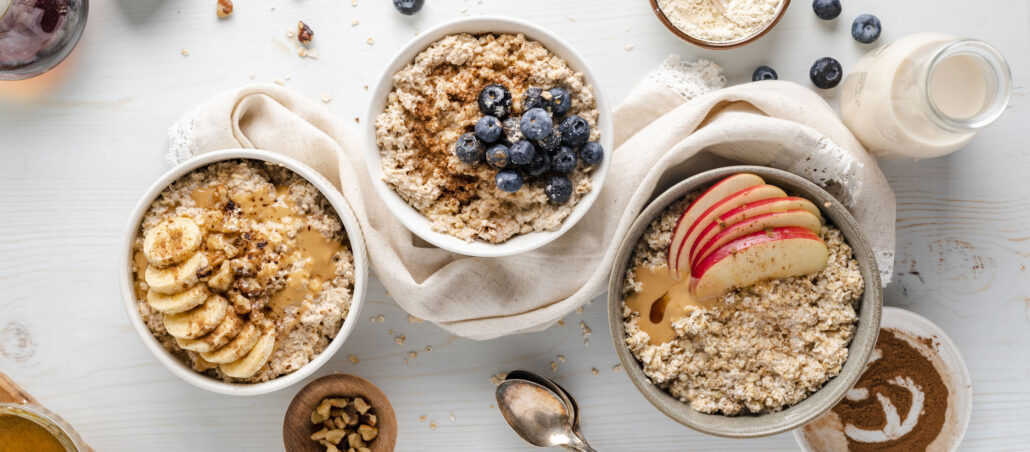 Oatmeal
Add ginseng root powder to your morning oatmeal to get your day started right. For a cup of oats, add around 1/2 teaspoon of dried Panax Quinquefolius ginseng root. Antioxidants in Canadian ginseng root help boost your immune system and ease exhaustion, making it a great way to kickstart your day.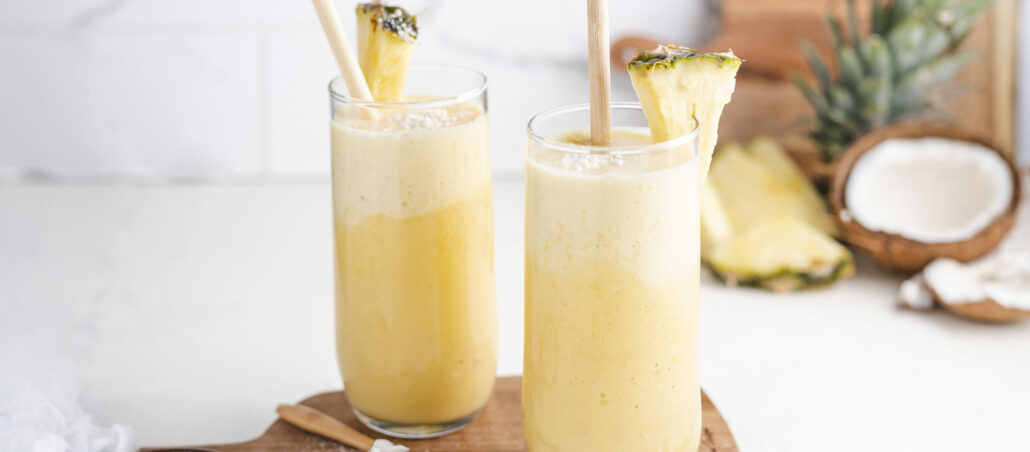 Smoothies
Add 1/2 teaspoon of Canadian ginseng root powder to every 1 cup (8 oz) of your smoothie. Smoothies with ginseng work well with tropical berry and fresh green flavours. Spices such as cinnamon, ginger, and nutmeg go well with this flavour. So, what are you waiting for? Get your blender ready!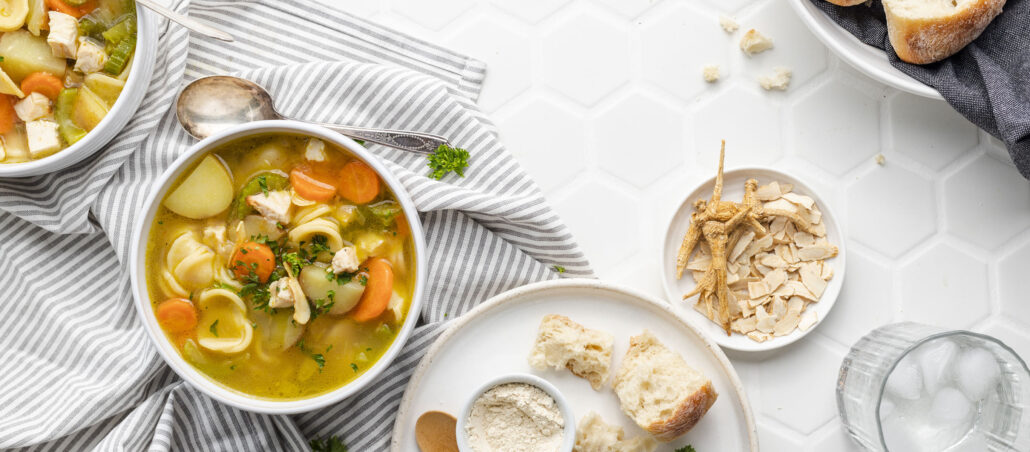 Chicken Soup
To your favourite broth-based soup recipe, add half to one teaspoon of fresh, grated Canadian ginseng root or Canadian ginseng root powder. A wholesome experience with nutritional advantages!
We hope you now have a fair idea of how to take baby steps to incorporate this magical root into your regular diet. Bon appétit!
---
At the Ontario Ginseng Growers Association (OGGA), we're passionate about educating consumers about high-quality, North American ginseng. Visit our website to learn more about this amazing plant—including some recipe ideas for adding ginseng into your daily routine!—or reach out to learn more about how you can get involved.