With a passion for improving public health these nutrition experts are working hard to help Canadians make healthier choices. Our ginseng advocates are here to show you how to focus on your health journey by including ginseng. From supplements and teas, to adding powdered or fresh roots to recipes, including ginseng is good for your body, mind, and soul.
Meet Abbey Sharp
I'm a Registered Dietitian (RD), food writer and blogger, author, TV and radio personality, mom, and the founder of Abbey's Kitchen Inc. I have a BSc. in Applied Science for Food & Nutrition Studies, I've completed an accredited dietetic internship, and am currently regulated as a registered dietitian by the Ontario College of Dietitians.
My core philosophy is that a pleasurable relationship with food, your body and yourself is the fundamental secret to good health. From delicious healthy recipes, real mom truths and cheeky nutrition myth-busting, the Abbey's Kitchen blog and Youtube channel have become popular spaces for garnering buzz about nourishing food.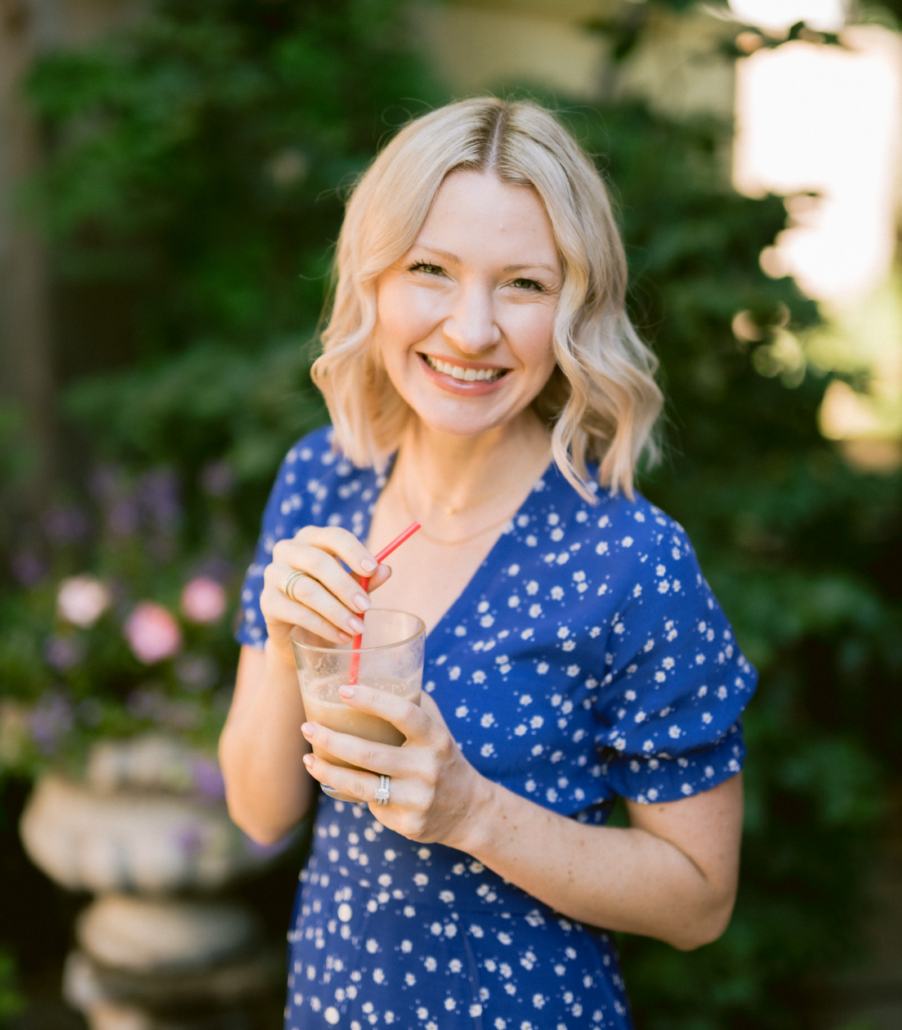 Why Abbey Chooses Canadian Ginseng
"Raise your hand if you're on your 200000000th cold this year. It's just been sickie-season over here since September and as the person who has to take care of said sickies, I am DONE.
When I'm feeling under the weather, I turn to a nice Ginseng Lemon Honey tea. Ginseng has natural antibacterial, antimicrobial, and antifungal properties and is actually native to us here in Canada.
Not to brag, but our ginseng is actually considered some of the best in the world because of the unique growing conditions in Southern Ontario. You can typically find it in powders, tinctures, capsules, or dried, which is typically when I use when steeping in soups or teas. But if you haven't tried it in recipes, it has an aromatic earthy flavour with a touch of sweetness that pairs nicely with lemon and honey."
Follow Abbey
Why Joy Chooses Canadian Gingseng
"Add Canadian ginseng to your diet! Canada produces some of the world's BEST ginseng. Research has shown improved memory in both young and old with daily consumption of ginseng. Also, early study results have shown promising results for those who suffer from ADHD. And various animal studies have linked some components in ginseng, like polysaccharides and oligopeptides, with lower oxidative stress and higher energy production in cells, which could help decrease fatigue. How to incorporate it? Make a tea with ginseng root or add the powder to a smoothie or take it in capsule form."
Follow Joy
Meet Doug Cook
I'm a rebel dietitian who believes that health is the greatest wealth. I have over 21 years of experience under my belt as a front-line clinician AND I'm a voracious reader of blogs, books, research papers, and more. I love to digest as much information as possible for my own learning and then to share that with others so they can do with it what they will.
I have a Masters of Health Science in Nutrition, a BASc Food and Nutrition, a BSc Biology and, last but not least, a Post Grad Internship in Clinical Nutrition.
I wanted to help my patients on a deeper level and get to the root cause of illness instead of chasing symptoms. And, it wasn't until I discovered the world of Integrative & Functional Nutrition that my passion for nutrition was reignited.
Why Doug Chooses Canadian Ginseng
Long before I became a dietitian, I had excitement about the role that food might have in promoting optimal health beyond just meeting my basic nutritional requirements. I was fascinated by the idea that food could reduce chronic disease or improve aspects of overall well-being including the notion that 'food is medicine'.
Fast forward to today and research has investigated and identified nearly countless ways in which food, and its constituents, can do just that.
While other foods have had their share of the spotlight, most Canadians are not familiar with the evidence supporting ginseng, but that needs to change. Most would be surprised to know that Panax Quinquefolius, a.k.a. North American Ginseng is native to Canada and has been used by Indigenous people for centuries.
There are several documented health benefits of ginseng. Two that stood out for me are ginseng's ability to support the immune system and GABA receptor stimulation.
Ginseng can be consumed in several ways including eating the fresh or dried root, powdered root, powdered extracts (supplements) or tonics (tinctures). Extracts of ginseng have been shown to reduce the risk of respiratory illness, reduce the number of sick days due to colds and the flu, and reduce the risk for recurrence. Some trials suggest that ginseng's active phytochemicals, called ginsenosides, may support memory in both young and older adults and may reduce the effects of stress and anxiety by stimulating GABA receptors.
If you haven't considered ginseng, you may want to. Including ginseng in your diet is easy. You can add it to soups, stews, stir fry, use to make teas, add to smoothies, oatmeal, and marinades, or use in recipes such as energy bars/balls or chia pudding.
Ontario ginseng is recognized as one of the best in the world when it comes to both quality and consistency of quality. And as the larger producer of North American ginseng, Ontario ginseng is a quality product that you can confidently use.
Ginseng Smoothie
Ginseng smoothies are a delicious and easy way to make sure you are getting in your daily servings of fruits, vegetables and nutrients! Try adding Canadian Ginseng to your favourite smoothie recipe!
Follow Doug
Follow Sue