If you ever find yourself on a leisurely drive through rural Southwestern Ontario there is a good chance you'll come across a field or two with a crop that is covered by a black, light-filtering shade canopy. What is this leafy, green crop with bright red berries? Well, it's ginseng!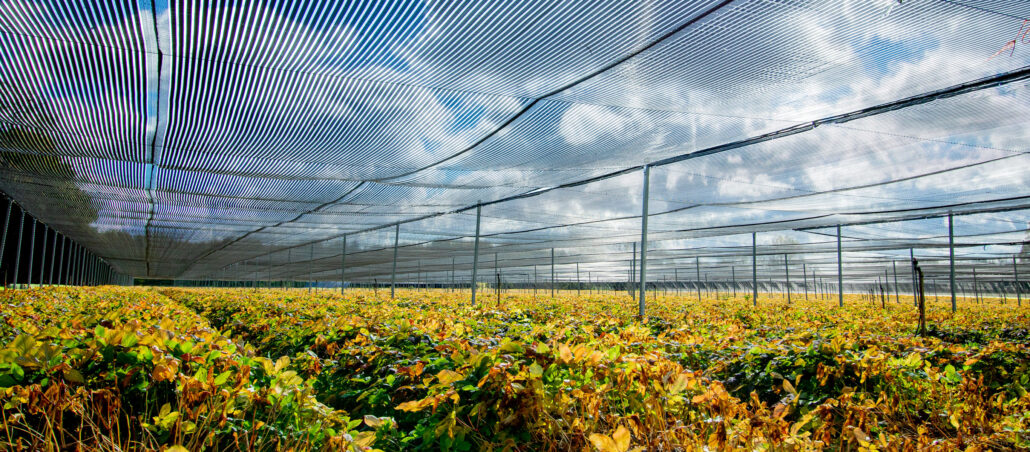 The fresh air, clean water and sandy native soils in southwestern Ontario make it premium land to grow this very finicky crop. In fact, this area is the premier supplier and global leader in the production of safe, high-quality ginseng.
What's most unique about Panax Quinquefolius ginseng is the growing process. Unlike other crops that can be planted and harvested in the same year, ginseng needs the perfect conditions and years to grow.
Let's take a look at how Panax Quinquefolius ginseng (or North American ginseng) is farmed in Southwestern Ontario.
The Right Growing Conditions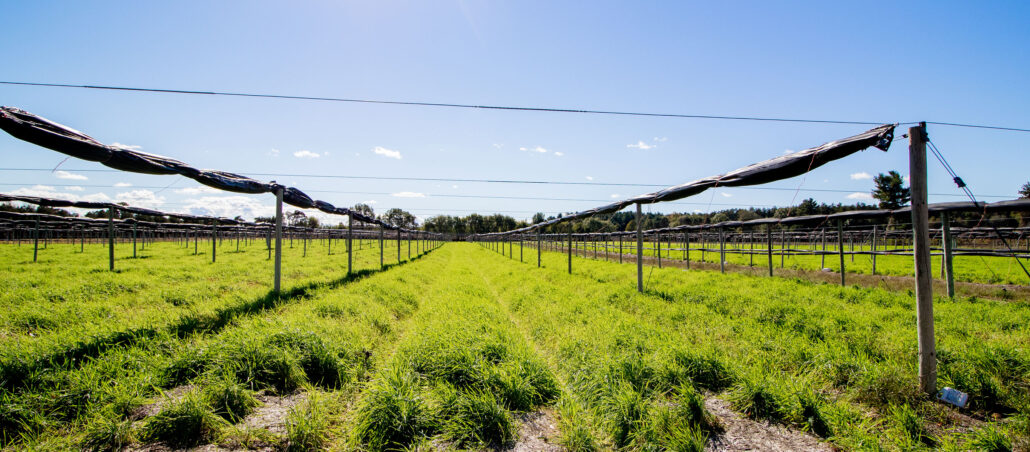 Panax Quinquefolius ginseng is a perennial crop that takes three to five years to develop after being planted as a seed. It requires moist, but well-drained soil, like the sandy soils found in southern Ontario. The crop will die if exposed to too much direct sunlight, as a result, growers construct canopies that shade 75-80% of the crops. These canopies are to mimic the forest-floor environment where ginseng was originally cultivated.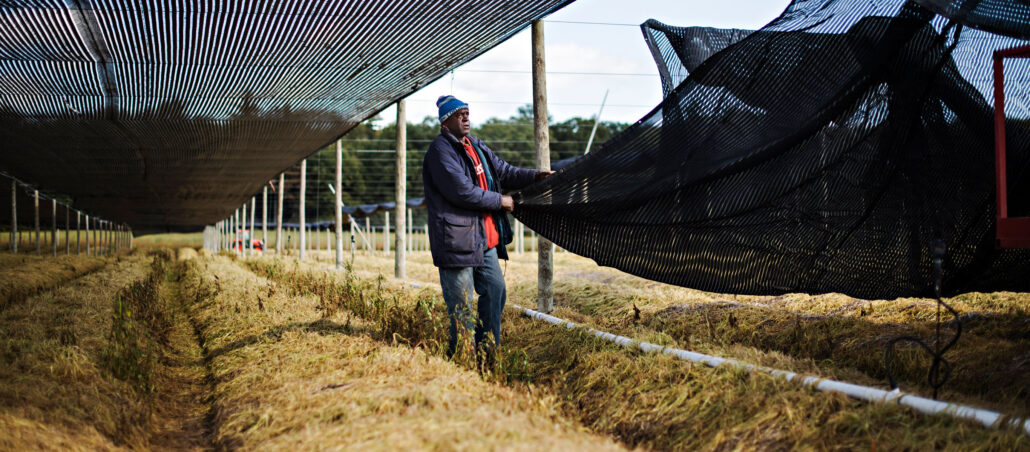 Ginseng growers plant the crop in raised beds to allow for proper drainage and air circulation. Several inches of straw is added to prevent frost damage in the winter, and to maintain optimal soil moisture and temperature in the summer. These growing techniques help keep disease at bay while maintaining root quality
Harvested By Hand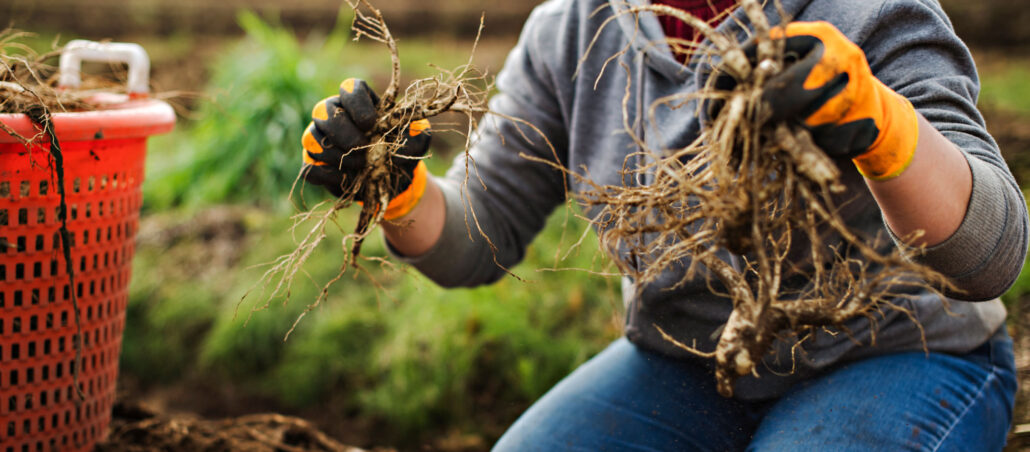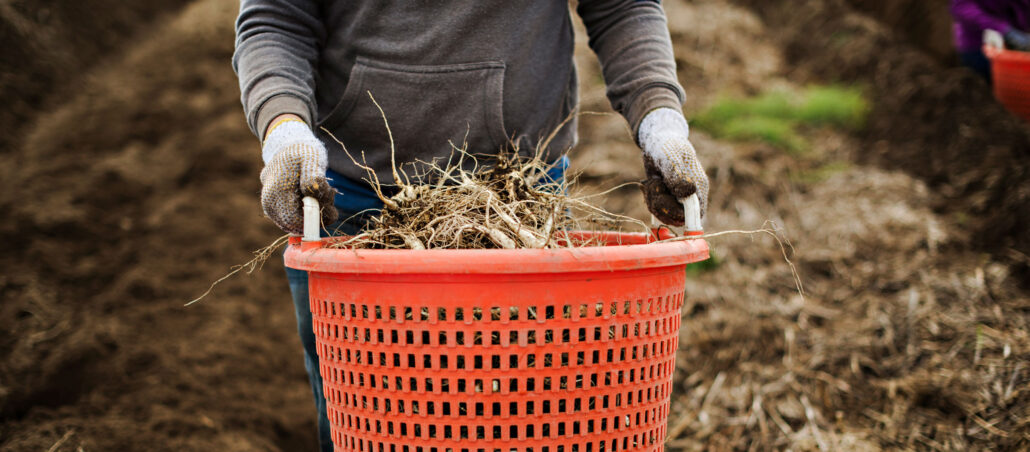 After a long wait, 4-5 years to be exact, the ginseng is harvested by hand, usually in the Fall months – October and November. Both the bright red ginseng berries and the root are harvested.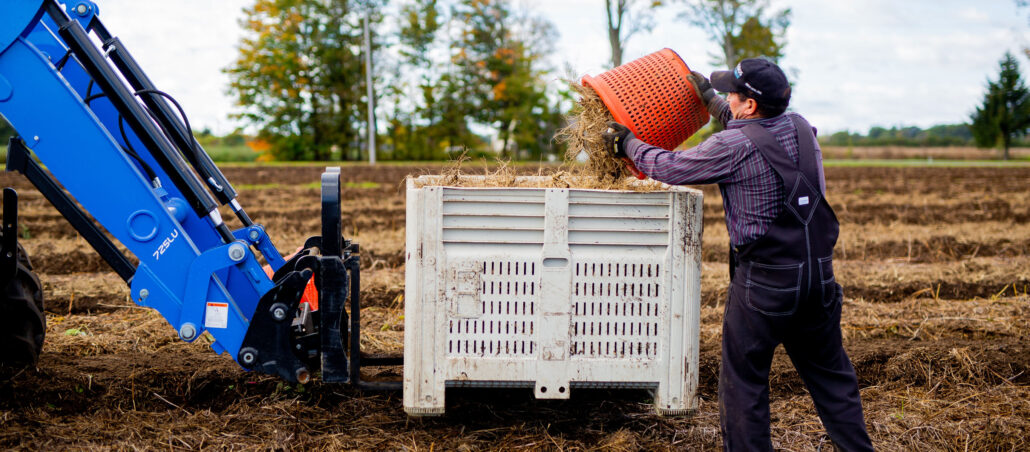 After harvesting, ginseng cannot be grown on the same land due to a phenomenon known as "replant disease". "Replant Disease" is something that does affect ginseng (as it does other perennial crops), meaning it cannot be grown successfully on the same plot of land twice. However, the land is still quite suitable to grow other crops. Soil fertility is usually improved by ginseng production due to the application of large amounts of organic matter and many crops can thrive after ginseng production.
Cleaned, Sorted, and Dried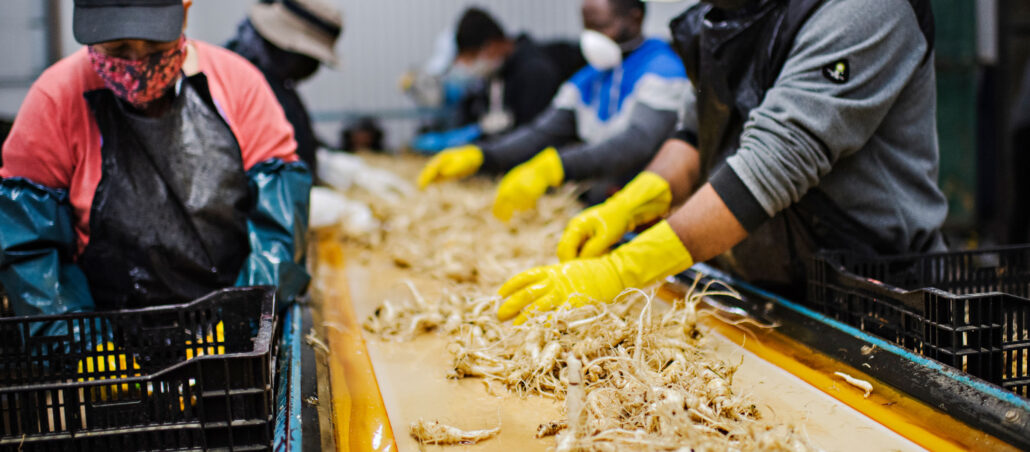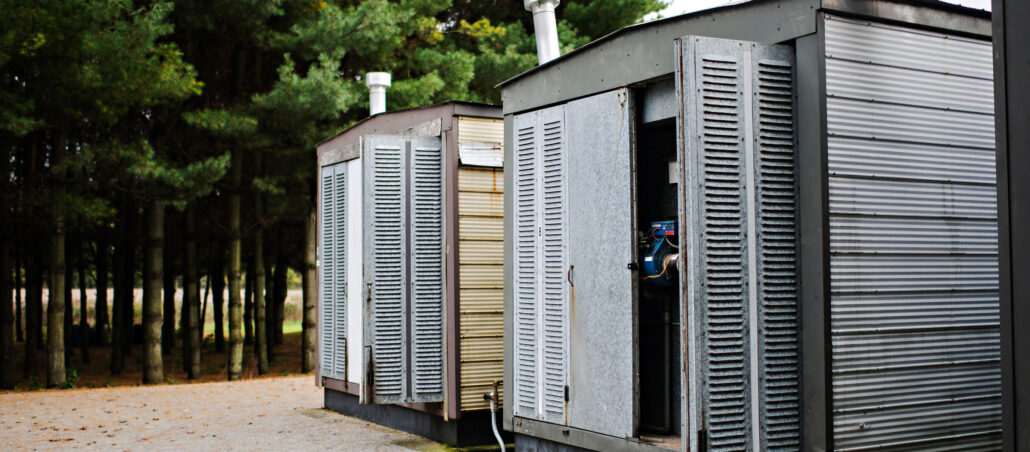 Once the roots are harvested, they are washed, sorted, and aged in coolers before being dried in industrial kilns to preserve the root and maintain its high quality.
The Buying Process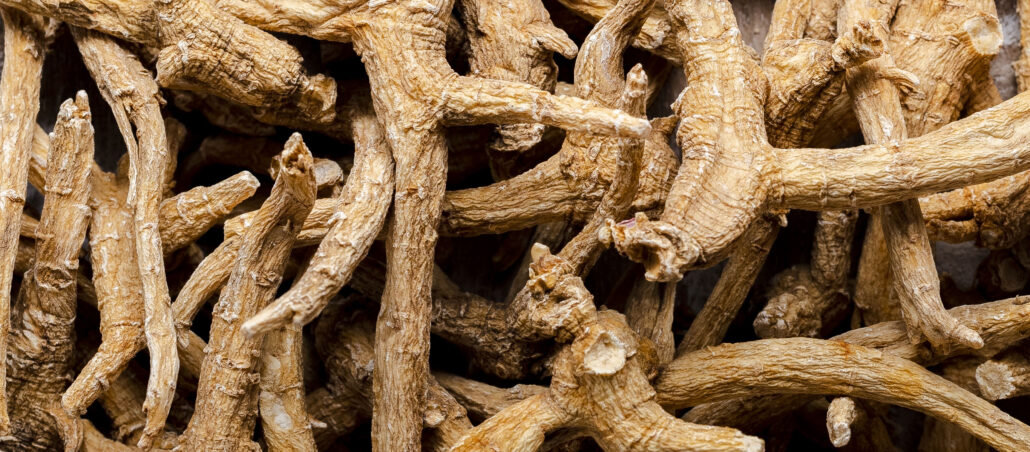 Buyers visit farms to purchase ginseng and the majority is sent to Hong Kong where it is packaged as whole or sliced root or used within consumer products such as drinks and tea sachets.
Ginseng can be purchased from several retailers in Canada. Always be sure to look for the "Running Root" logo on consumer products, this ensures the product is 100% North American Ginseng (Panax quinquefolius), grown in native Ontario soils. Our partner retailers, online or local, can be found in our ginseng retailer list.
Meet Some of Our Growers
Like most farmers in Canada, our ginseng growers are hard-working, dedicated folks whose land and experience in growing ginseng have often been passed down for generations.
Carl Atkinson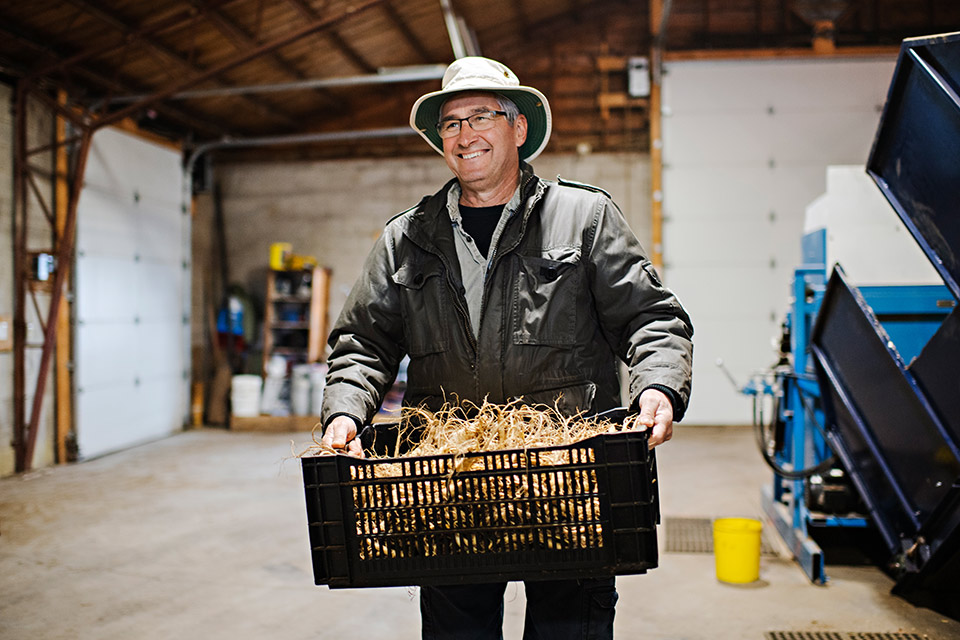 Farm Name: C & R Atkinson Farms Limited
Farm Location: St. Williams, Ontario
Tom Csoff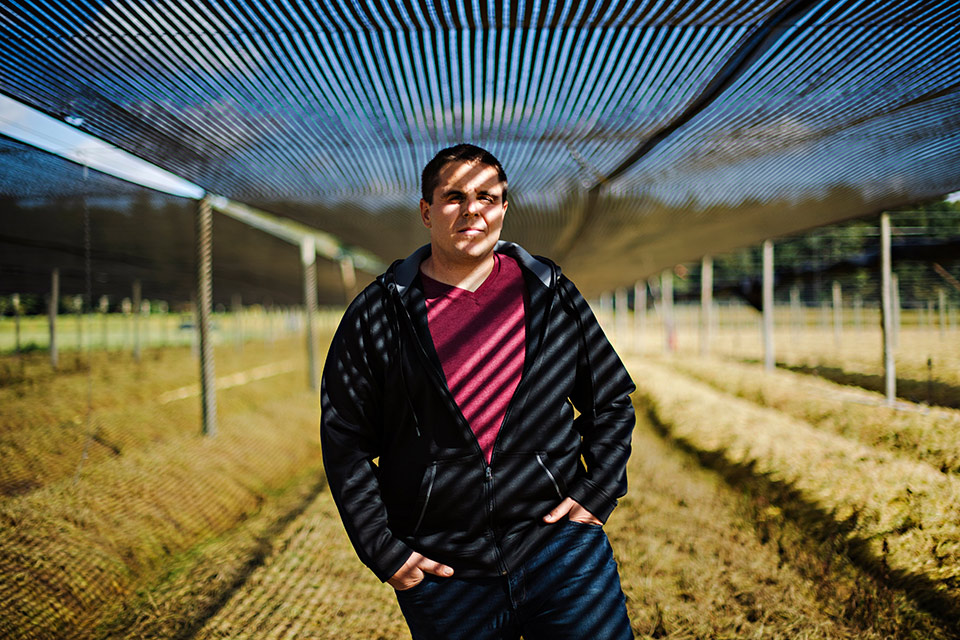 Farm Name: Gunther's Sweet Corn
Farm Location: Walsingham, Ontario
Marc Noorenberghe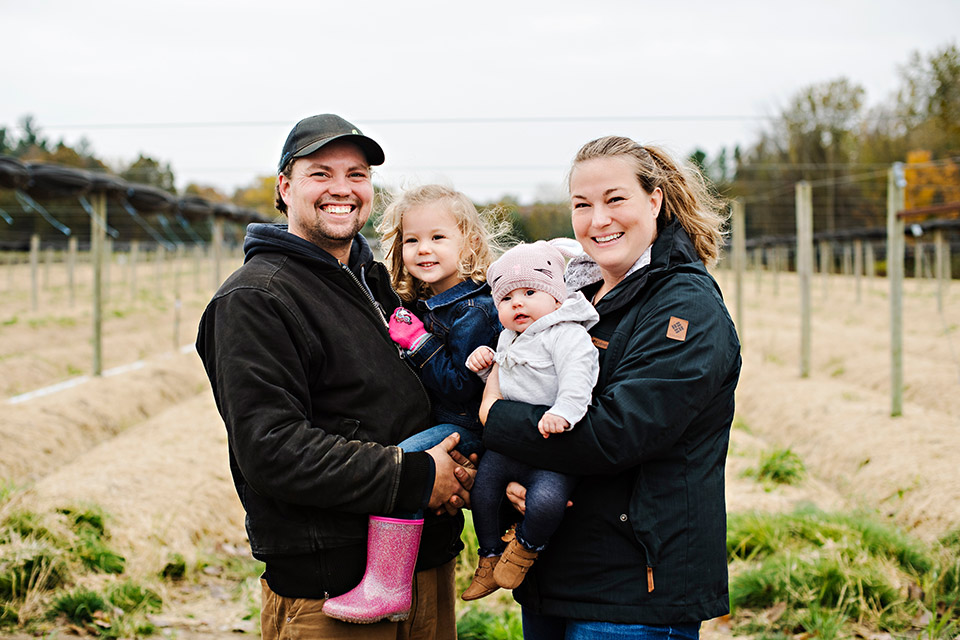 Farm Name: Marc and Alyssa Noorenberghe
Farm Location: Delhi, Ontario
---
At the Ontario Ginseng Growers Association (OGGA), we're passionate about educating consumers about high-quality, North American ginseng. Visit our website to learn more about this amazing plant—including some recipe ideas for adding ginseng into your daily routine!—or reach out to learn more about how you can get involved.