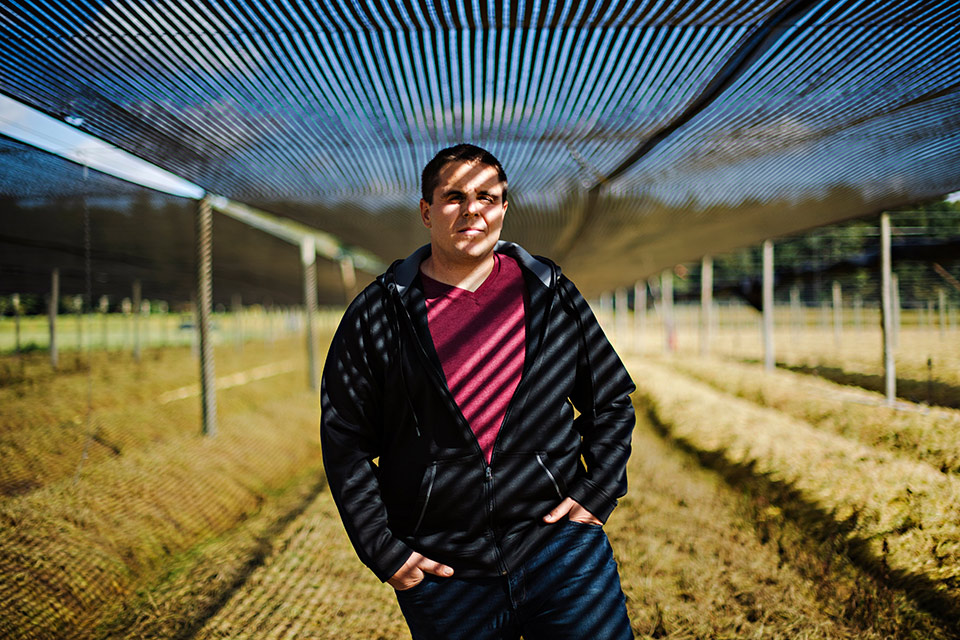 Farmer Name: Tom Csoff
Farm Name: Gunther's Sweet Corn
Farm Location: Walsingham, Ontario
Is this a family farm?
I'm a fourth-generation farmer and my family has farmed here since 1931. I would define myself as a banker with a bad farming habit. I came home to the farm in 2011 and that was my first year of farming. We purchased our family farm from my grandparents in 2012, and 2015 was our first year of planting ginseng. It was a crop we added to our family farm as a way of diversifying away from tobacco.
Why did you choose to grow ginseng?
Ginseng is an interesting crop. We have very sandy soil here in Walsingham and we don't get a ton of rain – ideal growing conditions for ginseng. We also chose it because it's a nice rotationary crop. It's something we could do on a small scale and still be successful.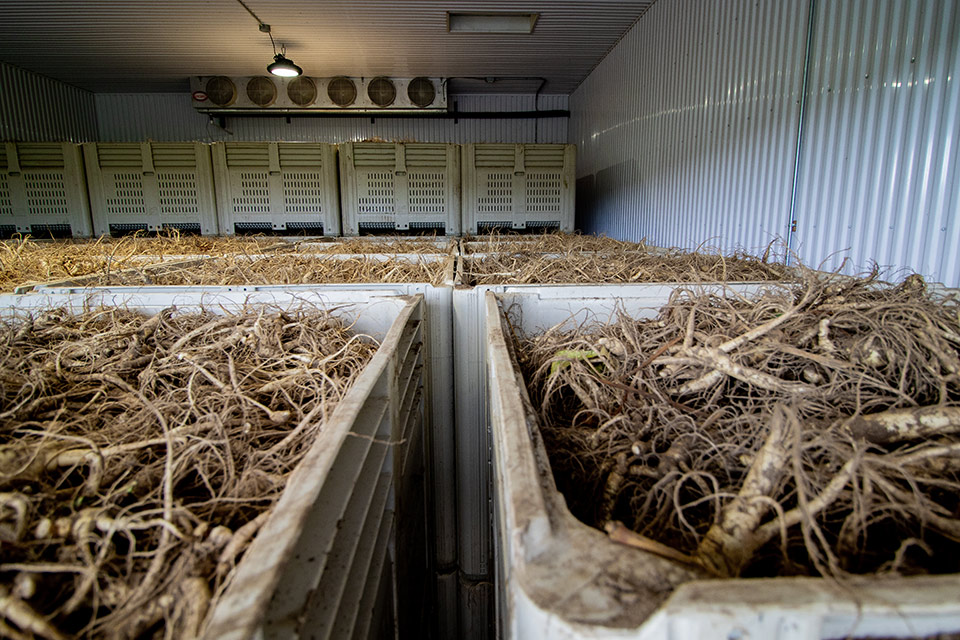 What unique challenges do ginseng growers face?
The last two or three growing seasons have been some of the toughest and they've definitely highlighted some of the industry issues. We have had geopolitical issues to face, we've had economic issues, and of course, COVID-19 has thrown a wrench in, like many businesses in Canada and all over the world. There have been a ton of unique challenges lately.
Do you or your family consume ginseng?
I do. I take ginseng capsules regularly. My family has tried it on occasion — it depends on the product.
Are your family members part of the farming operation?
Yes. We rent my mom's property which is right beside our farm. She's been a huge help. My wife, Alicia, is my bookkeeper, grocery-getter, and my errand-runner. COVID-19 has sort of pushed both of us to do more than we ever expected, to go above and beyond for so many different reasons. My kids are one, three, and five, so aside from walking by and looking, they don't do a ton of work yet, but there's plenty for them to do in the future. It's a slow build sometimes with the kids, but someday!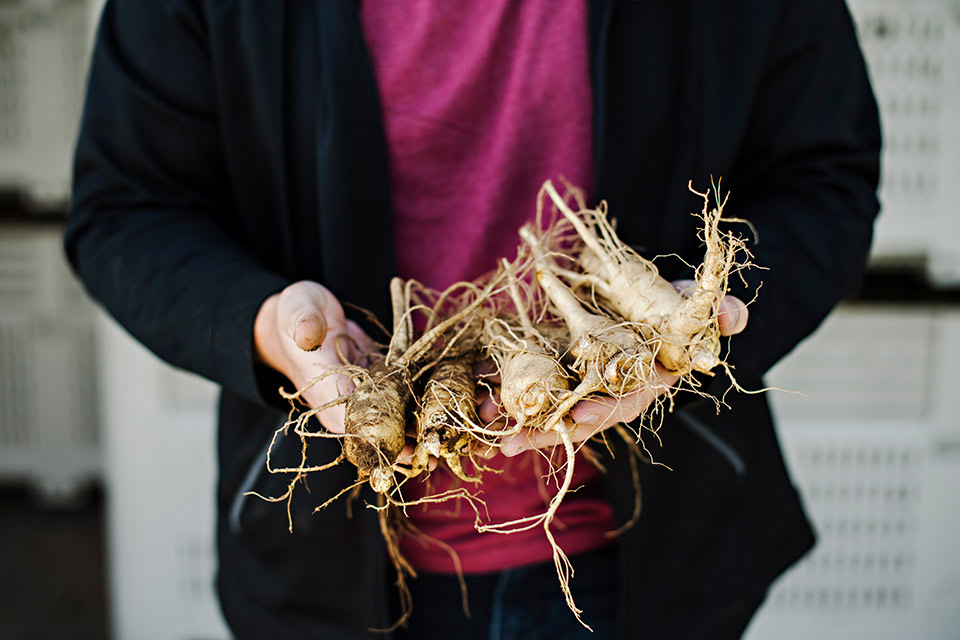 How are you incorporating sustainability practices into your farm?
We follow the four R Principles — right source, right rate, right time, and right place — and as far as sustainability goes, we're constantly using both manure, cover crops, anything we can, to reduce both wind and water erosion, as well as build our sandy soils up in organic matter. That's a challenge we've faced here for many years and it's a long, slow process, but it's something we're working on continually.
Tell us a bit about your workers.
Our workers are absolutely the backbone of our operation. They are, without a doubt, important. Some have been working on our farm since 1990. We joined the Seasonal Ag Worker Program in 1987 and we've been bringing workers up from Jamaica ever since.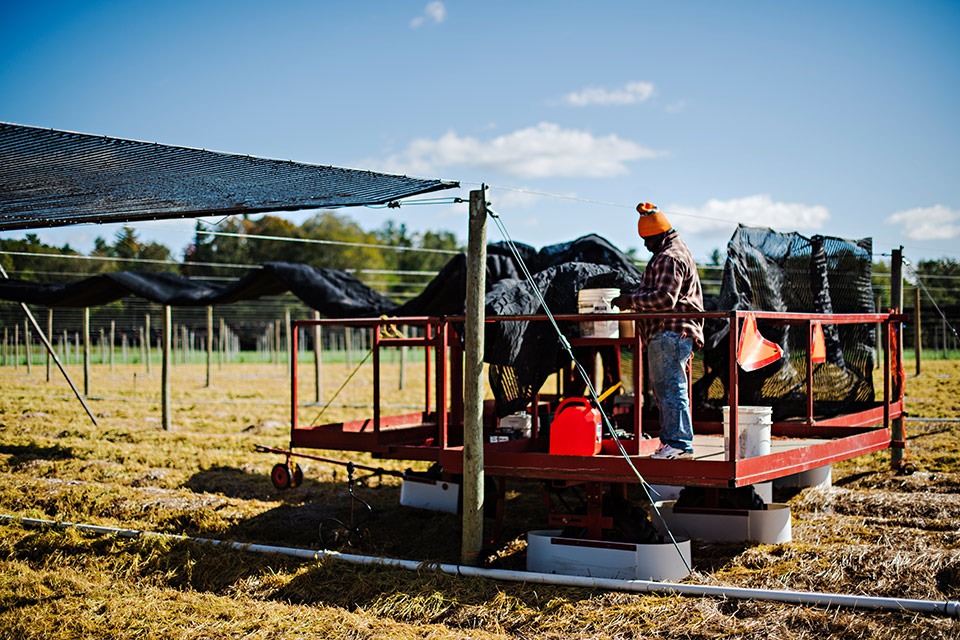 What do you enjoy most about being a ginseng farmer?
I think ginseng farming has a ton of unique challenges for many reasons – weather, disease, stress of farming – there are so many things you can't control or you can only do your best to control. At the end of the day, you wait three or four years to see what your final product is and that is incredibly interesting, challenging, and rewarding. And for me, ginseng has been actually a lot of fun, surprisingly.