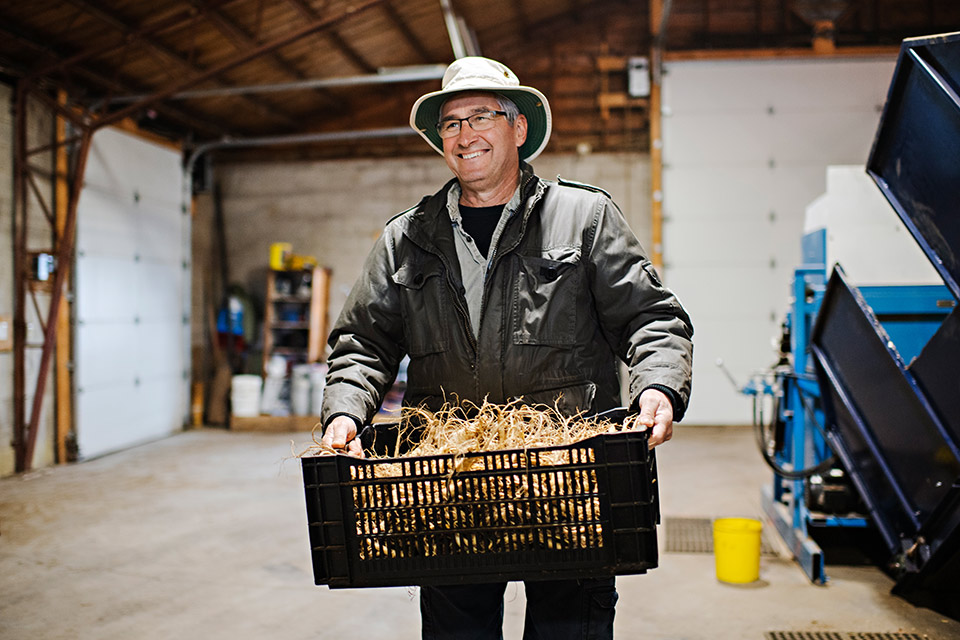 Farmer Name: Carl Atkinson
Farm Name: C & R Atkinson Farms Limited
Farm Location: St. Williams, Ontario
Approximately how many acres are under your care?
We manage about 70-75 acres of ginseng each year.
How long have you been farming?
My wife and I have been farming since 1987.
What other crops do you tend to?
We used to grow other crops, but now we just grow ginseng.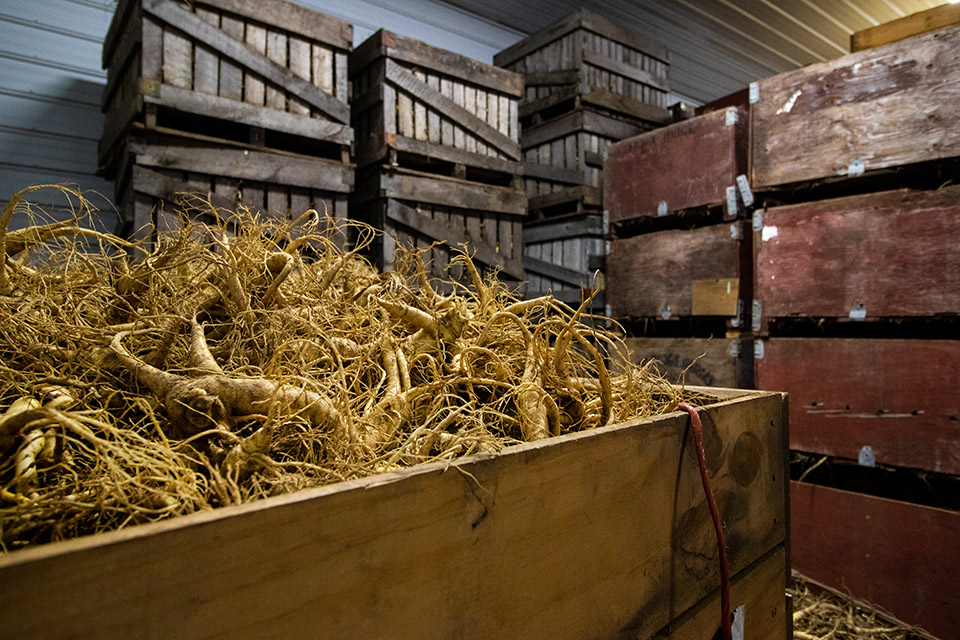 Is this a family farm? What generation?
My grandfather came to Canada in the '50s and started growing tobacco. Then my father grew tobacco. After my wife and I were married, in addition to our tobacco crop, we started to grow ginseng on a very small scale (half acre/year). Over time, we stopped growing tobacco and went solely with ginseng.
Why did you choose to farm?
I've wanted to farm since I was five years old – riding in the tractor and sitting on my dad's lap on the tractor – it's in your blood.
Why did you choose ginseng?
It was a very lucrative crop at the time. Tobacco was having trouble and we were looking to diversify, friends and family were involved in it, so it was a good fit.
Are your family members part of your farming operation today?
My wife and my son both work on the farm.
How are you incorporating sustainability practices into your farming?
We use good agricultural practices wherever we can. We also manage our farm with health and safety and food safety measures in place – to maintain good quality and maintain good health, so we can keep our workers coming back.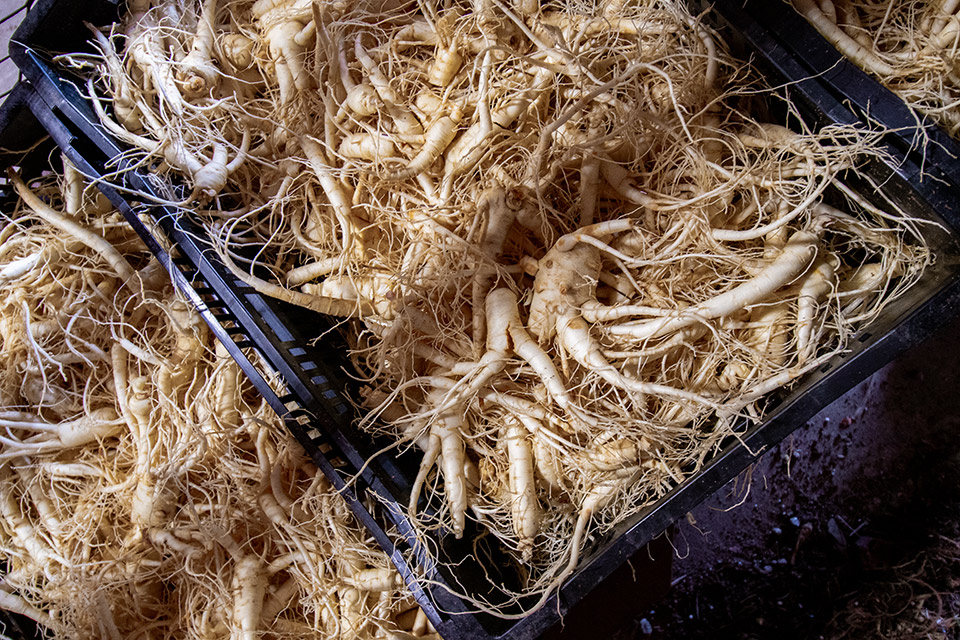 Tell us a bit about your workers.
Most of our workers are seasonal, and they come from Jamaica. They've been with us for 30+ years. They're usually here from April until the end of October or November, and they go home for the winter. They're here more than they're home and for that we are grateful as they are an important part of our farm.
What do you hope to see as the future of ginseng farming in Ontario?
I hope some of the work we're doing on in research can help us find ways to grow ginseng on the same land, so that ginseng can be grown in Ontario for generations to come.
What do you enjoy most about being a ginseng farmer?
Farming is freedom. There's a lot of stress, there's a lot of pressure, but you make your own choices and you live with them. You're your own boss and you're outside, breathing the fresh air. I think that's what every farmer likes.