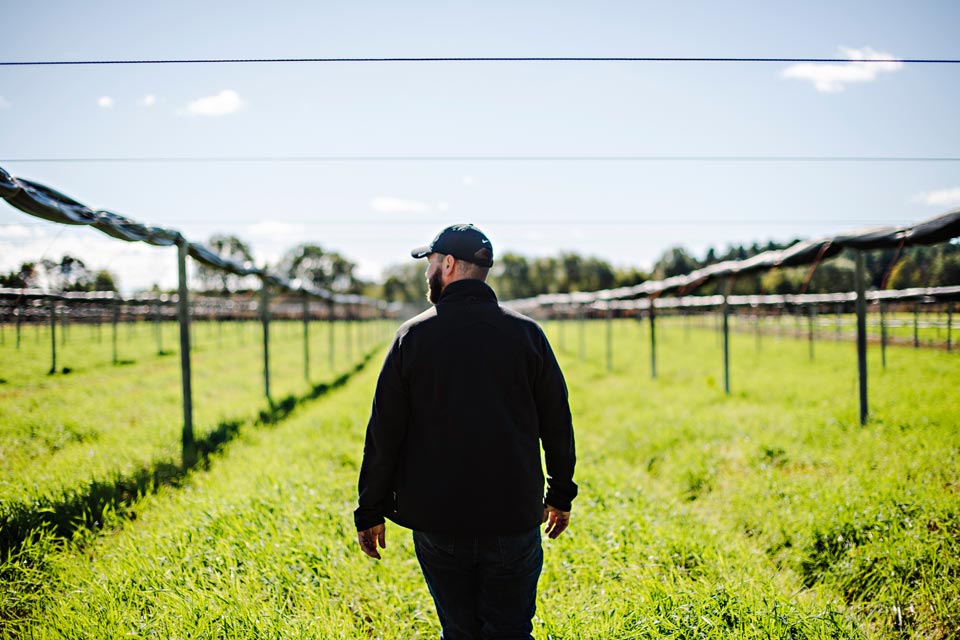 Farmer Name: Nick Schonberger
Farm Name: Schonberger Farms Produce
Farm Location: Langton, Ontario
Approximately, how many acres are under your care?
In a given year, I manage approximately 250 acres.
How long have you been farming?
I grew up on a family farm. I farmed most of my life, with the exception of my early 20s when I went back to university and worked off the farm for a couple of years, and then came back.
What other crops do you tend to?
In addition to ginseng, I grow asparagus, cucumbers, squash, corn, soybeans, and rye.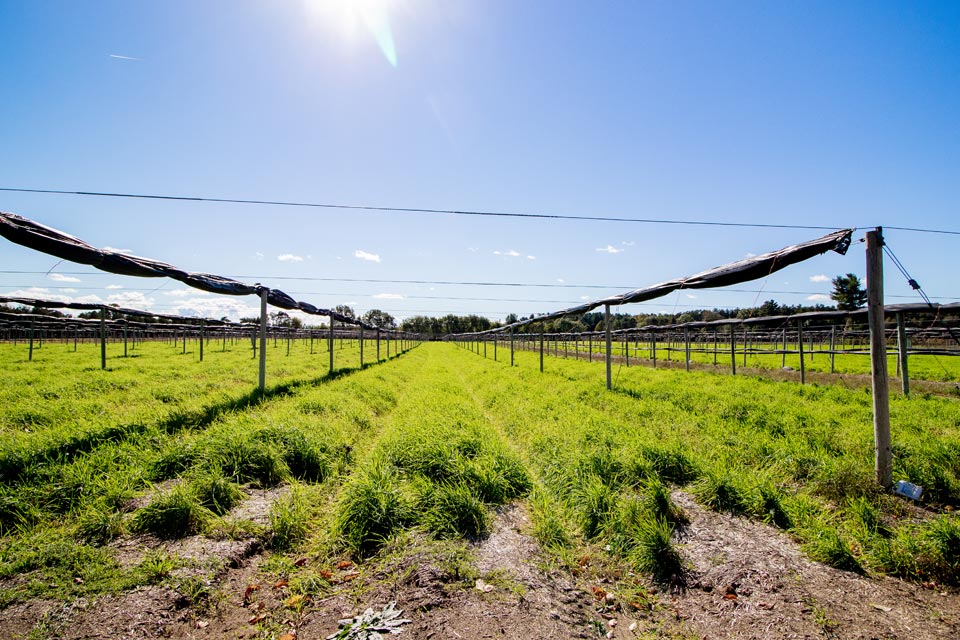 Why did you choose to farm?
I like the challenges that farming brings. Everyday is different and it really keeps you on your toes. Farming is much different than a 9-5 job where you can shut your mind off at the end of the day. I'm always thinking of ways to improve and how my decisions today will affect tomorrow.
What unique challenges do ginseng growers face?
The biggest challenge that we face as ginseng growers is Mother Nature. We're basically at her mercy. This year, we had a late snowfall in April, a frost in May, followed by heat and an abundance of rain in the summer. It caused disease and rotting issues, followed by a hail storm in August that took down some structures.
Another big challenge we face is the financial struggle of growing ginseng. You put a crop in and hope that four years later you can make money off of that crop, given that everything went well. So between Mother Nature and the finances, it's challenging.
Are your family members part of the farming operation?
No, I run everything by myself. It can be pretty hectic at times, but it's a good life. My wife is a school teacher who came from a farming family so she understands the farming life and helps out when she can.
How are you incorporating sustainability practices into your farm?
The biggest thing that I do on the farm is put back in what I take out. I want these fields to be profitable for years to come, so anything that I'm taking out of the soil, I put back in.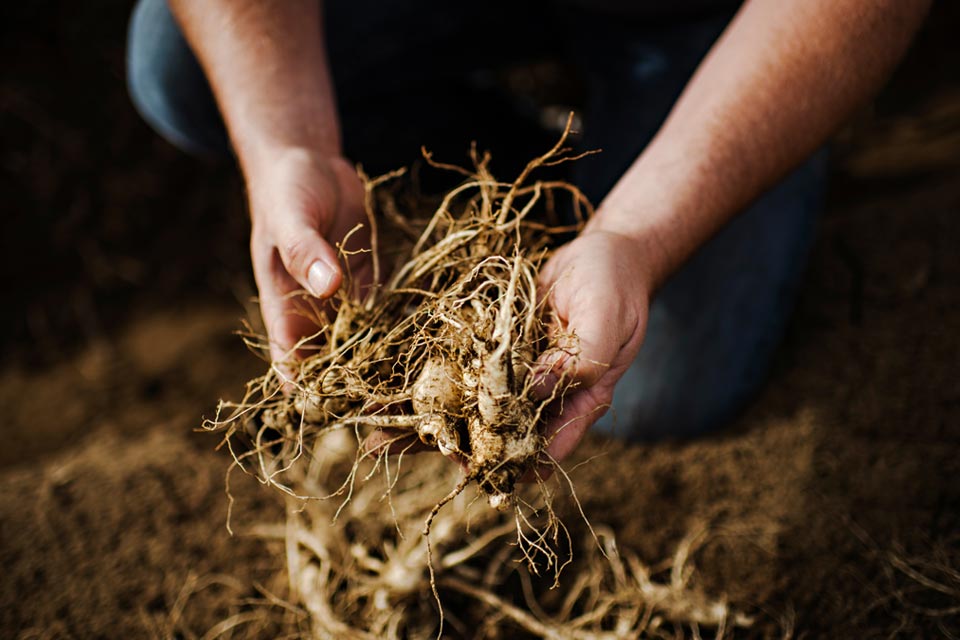 Tell us a bit about your workers.
I hire local German Mennonite workers along with a few Jamaican offshore workers. It's like having a family on the farm and I always say 'you don't work for me, you work with me'. They're crucial to my operation and I couldn't farm without them.
What do you hope to see as the future of ginseng farming in Ontario?
In terms of the future of ginseng farming in Ontario, I hope that future markets are strong so that we can continue growing ginseng. I enjoy being a ginseng farmer, and hope I can continue growing ginseng for the rest of my farming career.
What do you enjoy most about being a ginseng farmer?
Being a ginseng farmer comes with a great deal of challenges. It's incredibly labour intensive and stressful at times. I'd say the thing I enjoy most about being a ginseng farmer is when I'm out spraying or scouting gardens. Seeing the growth from month to month and year to year is quite incredible.