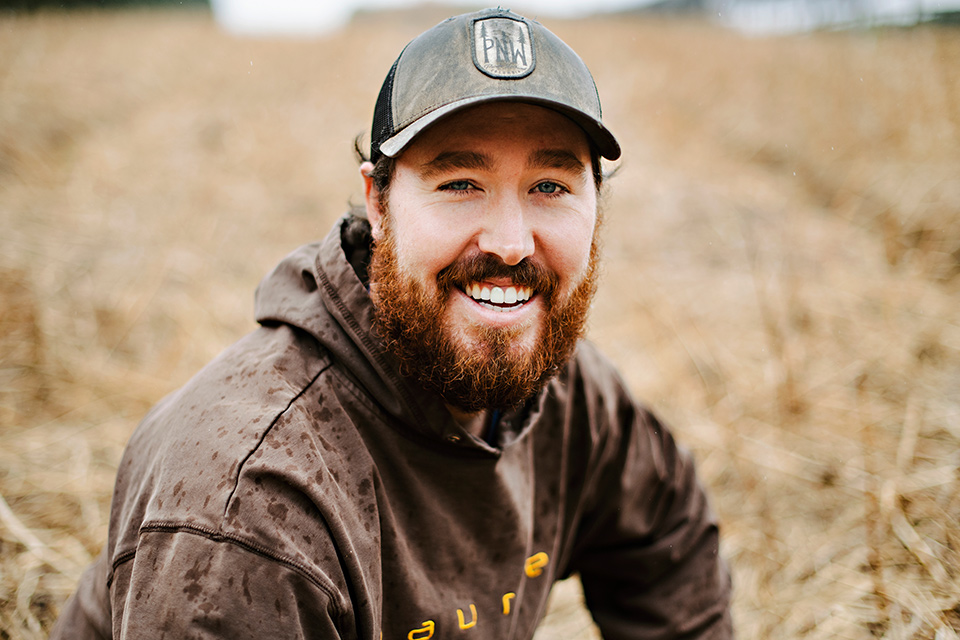 Farmer Name: Trevor Stickl
Farm Name: 2233847 Ontario Limited
Farm Location: Vanessa, Ontario
Approximately how many acres are under your care?
I'm growing eight acres of ginseng. Started planting in 2017. First ginseng crop was dug in 2021. We also have 12 acres of asparagus and 50 acres of rye.
How long have you been farming?
I've been farming all my life. I grew up on our family farm, and I started to take it over in 2010. We were a tobacco farm at that point. By 2017, when we started to grow ginseng, it became my operation.
Is this a family farm? What generation?
I'm the fourth generation on the farm. My family is still very involved, they help me out – everywhere! I couldn't do it without them.
It was a tobacco farm for upwards of 40 years, however, that was not a long-term option for me. I knew I still wanted to be in farming, and ginseng was a crop that our family had some history in (from the early 2000s) and we still had some equipment. I determined it was something that I could do sustainably, along with my off-farm job, in order to keep the farm in the family, and not have to rent it out.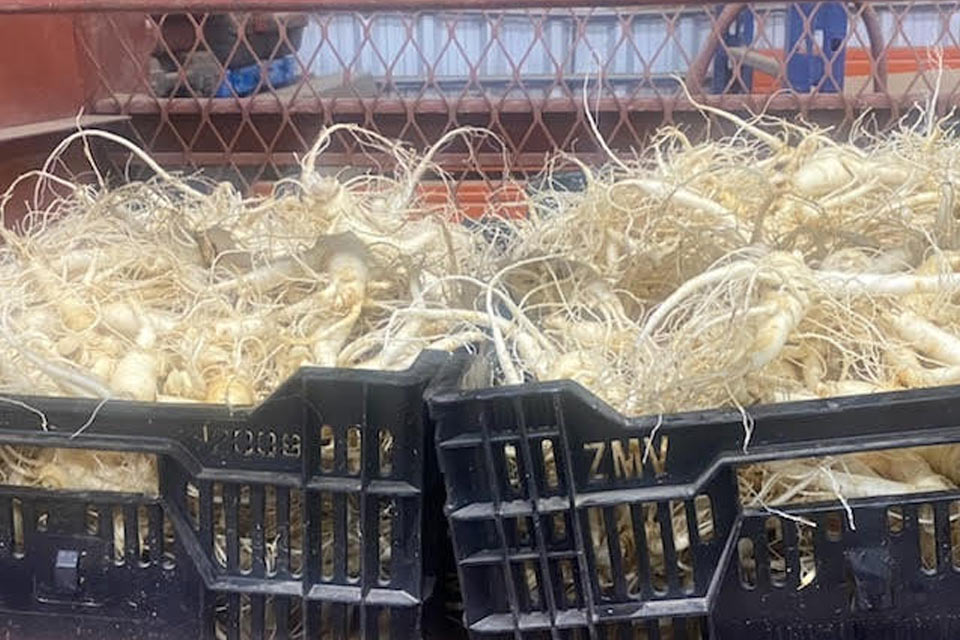 Why did you choose to farm?
I think a lot of it was just growing up and being around it all the time. I do have an office job as an accountant, so farming is almost a complete opposite of that. Being in an office environment in front of a computer screen most of the day, I use farming as an outlet to work with my hands.
I find farming is the type of career where you get out what you put in. As a small farm, we're focused on quality over quantity. I really like that aspect of it, and that's why I want to do it in my spare time. Hopefully in the future farming can become our main source of income – that would be great!
What other crops do you tend to?
We have rye and asparagus, but our main focus has been ginseng since 2017. We planted asparagus for the first year in 2018, so that is something new we wanted to try.
Why did you choose to grow ginseng?
Ginseng is definitely a finicky crop, but having parents who have experience in it was helpful – they could help and advise me. We also still had some equipment. It's a crop that if you tend to it properly, you'll get more out of it. You can take pride in the time you put in.
What unique challenges do ginseng growers face?
There's a lot. Outside of the normal ones that everyone has to deal with in farming, like weather and input expenses increasing, I think the main one is how you're selling your crop.
I can go through all the motions and tend to it as much as I can, but at the end of the day, as a new farmer, I haven't established relationships with any sellers. Hopefully, the output I have will benefit me in getting and building those relationships long-term.
Do you or your family members consume ginseng?
I've just started using ginseng. I use it in tea and other recipes. It's more just to get a feel for the best way to use it. It's been fun testing it out and seeing what works and what I like.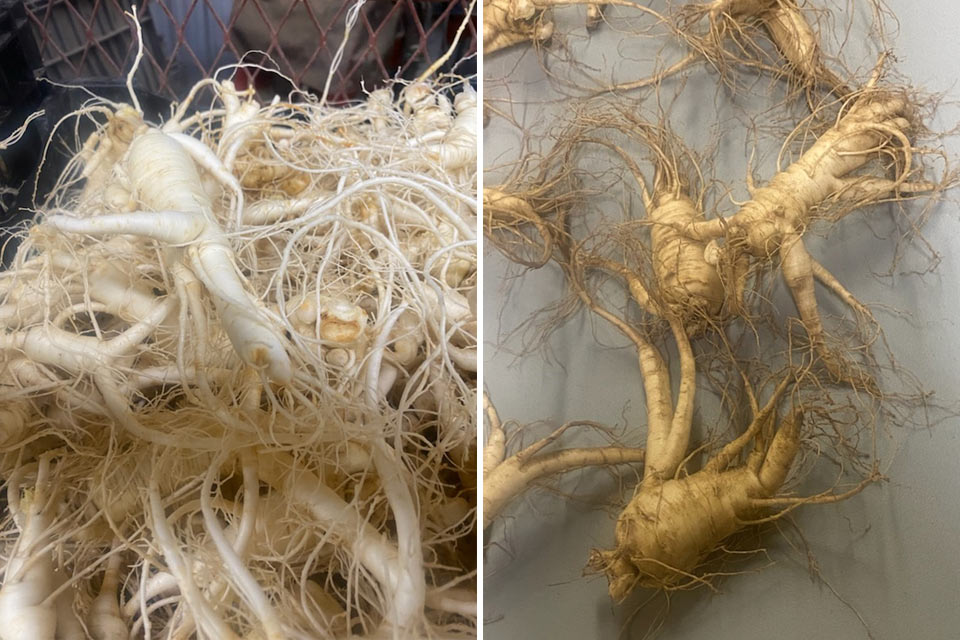 How are you incorporating sustainability practices into your farm?
As a new grower, you're always looking at what you can reuse given that costs are going up. It's trying to find resources that are reusable – hardware, shade cloth, posts, frost cloth – you want to make sure that you use them to the best of your ability and take care of them, this can keep your input costs low.
Tell us a bit about your workers.
We like to ensure we are always developing our labour force so that they understand what they are doing and grow their knowledge.
We work with offshore workers, so when we bring them to Canada, we want to see them grow their farming knowledge. After asparagus season, we transfer them to another farm in order to gain more farming experience. The more experience they have, the more they benefit our farm when they come back the following season.
What do you hope to see as the future of ginseng farming in Ontario?
As a new-to-ginseng farmer, I'm still small-scale. You can't expand to 20 or 30 acres all at once when equipment and inputs are expensive, so I'm hoping the future is farmers working together. The more farmers can communicate, I think the stronger we can be as a whole.
What do you enjoy most about being a ginseng farmer?
I think a lot of it is hard work – I enjoy that. Being small-scale allows us to be cohesive with our family and workers. We work together whether it's raining out, if it's cold, if it's early in the morning or late at night. I enjoy that as a small team.
I also enjoy having farming as an outlet. I can spend time out in the field, get away from everything and also hope that in the future, we can use it as something to benefit the whole family.